Learn a little more about your new best friend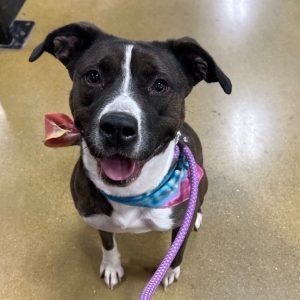 Hey Maddie here…
Guess what?! I'm up for adoption!! I am around 2-3 yrs. I love to play and hold stuff in my mouth.
I love the great outdoors and would be a great country living girl or jogger. I am great with all dogs as long as they are nice to meet. I do put up with grumpy seniors and leave them alone. I am housebroken and crate trained. My ideal home would have dogs or kids or someone to play with! I am such a funny girl with lots of love to give so come and get yours!
Love,
Maddie