Learn a little more about your new best friend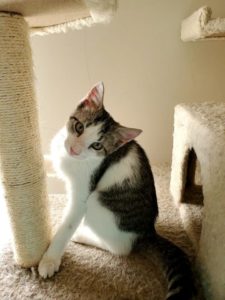 This handsome boy is Lancelot.
He's very sweet and absolutely loves attention. His foster mom says he lays by her on the couch and purrs while she pets him.
He LOVES to play! He chases toys and the teaser wand and wrestles with the other cats in the house.
Lancelot would love a home with another cat to play with!
Lancelot is good with kids, dogs, and other cats and is looking for his forever family. Will it be yours?