Learn a little more about your new best friend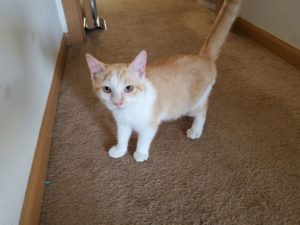 Guinevere is beautiful both inside and out. She's affectionate, playful, and loves attention. Don't be fooled by her quiet disposition. She's a bit shy at first, but once she knows you, she's a purr machine and will lay in your lap to be petted as long as you'll let her.
Guinevere is good with kids, and other cats and is looking for her forever family. Will it be yours?