Learn a little more about your new best friend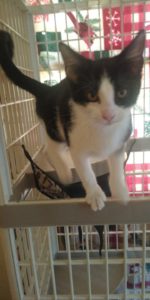 Hi I'm Grace.  My sister Frankie and me were found living under a shed along with our other five siblings. The person who found us gave the others away but no one wanted us so they gave us to our nice Foster Dad who got us into rescue.  We love our foster home and really enjoy the two resident dogs.  I'm very playful and love my toys, napping and watching birds out the window.  Won't you give me a home?
Maybe you can adopt both of us?
They don't have to be adopted together, but wouldn't it be great if they were? We'll even discount the second adoption fee by 50%!